As part of our new range of products from Smartemp, we would like to introduce the new floor outlet type ISF-AD.
This inductive floor twist outlet can handle up to 48 l/s with a plenum pressure of 20Pa, making it ideal for upflow systems serving offices, dealer rooms and call centres. By using these outlets the system is able to offset cooling loads of up to 200 w/m2 whilst maintaining low room velocities and uniform temperature profiles.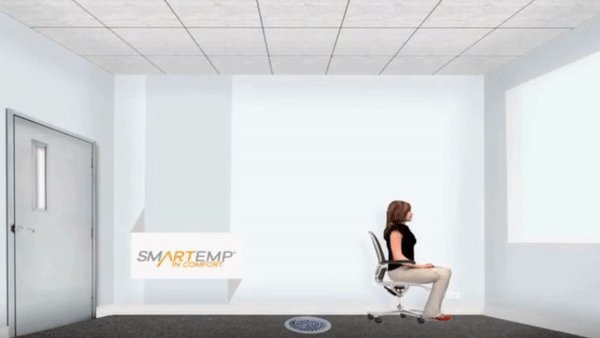 In terms of energy efficiency, the upload system stands alone in its supremacy due to;
a) High supply temperature, 18°C, therefor reduced chilled capacity.
b) Low system pressure, slow SFP's.
c) When combined with variable volume supply, reduced air handling plant size.
The ISF floor outlet itself has been designed to include the option of a rotary "offset" plume or uniform plume contained within the same diffuser top, thus increasing the ability of the system to accommodate changing furniture layouts.
The ISF also has the option of a motorised damper, making it possible to isolate areas or rooms which become unoccupied.
The outlets are available in polycarbonate and aluminium. Download the product brochure here.
We at Advanced Airflow Solutions pride ourselves on our ability to provide first class system design guidance and product application and would be pleased to assist with your current and future air distribution projects.